The Super Jumbo Collections
The Super Jumbo Collections. If you've ever wanted to own a Gibson guitar, you've probably seen some of the Super Jumbo guitars available at music stores. Gibson is a heritage brand that has been around since the late nineteenth century. Their blueprint from 1964 shows a revolutionary approach to acoustic guitar making.
Dove
If you're looking for the best flat-top acoustic guitar, look no further than the Gibson Super Jumbo. Introduced in 1937, the super jumbo was designed to be Gibson's top-of-the-line flattop. It features a 16 7/8″ body, rosewood back, and sunburst finish.
The Dove is a slightly longer scale guitar with maple back and sides. It's also louder than the Gibson Hummingbird, yet it's still a traditional dreadnought. It also features a bone saddle, which sounds especially good on vintage models. The Dove is made by the Gibson Custom Shop, so it's not mass-produced and is available only in a limited edition.
Modern J-45
The 2019 J-45 Gibson Modern Series offers a mahogany body with a Sitka spruce top for a powerful, layered tone. Sitka spruce is one of the most popular woods used on the top of steel-string acoustic guitars, known for its projection and expansive dynamic range. Mahogany, on the other hand, offers warmth and resonance. It is also renowned for its durability and beauty.
The Modern J-45 Gibson is another example of Gibson's tried-and-true formula. It was first introduced in 1942 and continues to be a popular guitar today. It is known for its durable construction, which has earned it the moniker "The Workhorse." The J-45 has been a staple guitar for decades, from the legendary James Taylor to more recent songwriters like Aimee Mann and Death Cab for Cutie.
The modern J-45 Gibson is a good example of a well-built vintage acoustic guitar. The guitar has an attractive sunburst finish. The guitar is also known for its warm tone and playability. The J-45 is part of Gibson's jumbo round-shoulder series, which began with the Jumbo Flattop in 1934 and competed with C.F. Martin's "D" line.
The modern J-45 features an LR Baggs VTC acoustic pickup system. Its low-profile under-saddle transducer provides a high coupling between the pickup and the guitar. This pickup system delivers a lively, natural acoustic sound. It also has volume control for amplification.
The Modern J-45 Gibson features sloped shoulders. Its body is made of Sitka spruce and mahogany. Its finish is a rich brown around the edges and gradually lightens to a warm amber tone near the bridge. This finish gives the guitar an old-school vibe and gives it a vintage feel. It also features a traditional parallelogram inlay.
The J-45 Gibson is an iconic instrument. Many legendary musicians have played it, including Elvis Presley and Bob Dylan. Other notable artists who have played the J-45 include Buddy Holly and Woody Guthrie. It is also used by James Taylor, Gillian Welch, and Bruce Springsteen.
The Modern J-45 Gibson is a great choice for anyone who wants a classic Gibson sound. The modern J-45 Gibson features traditional appointments and modern features that make it playable for any musical style. The modern guitar also has a Slash-custom rounded C-neck profile with a 16" fingerboard radius. The modern J-45 also comes with an LR Baggs VTC pickup for natural acoustic sound.
Modern G-45
The new line of hand-built acoustics for Gibson starts with an old artifact. Recently discovered in the company archives is a 1964 blueprint for a model that never went into production. The blueprint depicts a guitar with a large circular sound port on the lower side, an archtop bridge, and a tailpiece. It has a similar shape to the modern G-45, with an added modern touch.
This electric guitar features a walnut neck and back, which produces bright, focused tones. The high-mid range is slightly overpowered by the bass, but it can be dialed back for the recording. Over time, the tone will mellow out. The bass, in contrast, is deep and resonant, with a warm, complex sound.
Compared to the J-15, the G-45 is made of different materials. The neck of the G-45 has a thicker profile than the J-15's slim taper. The guitar also has a mahogany-like neck. These guitars are made in Montana by the same team that makes Gibson's famous J-200 acoustic models.
The G-45 is part of the Generation Collection. The guitar is made in Bozeman, Montana, and features a solid Sitka spruce top and walnut back. It also features hot hide glue construction and a "Player Port" – a revolutionary concept that Gibson engineers designed in the early 1960s. The Player Port also enhances the sonic impact of the instrument.
The Modern G-45 Gibson has a distinctive look that blends traditional Gibson construction with modern design and technology. Its solid spruce top and walnut back deliver a rich, full tone. The mahogany neck with Advanced Response neck profile has a satin finish and dot inlays.
Gibson Southern Jumbo Original Acoustic Electric Guitar
The Gibson Southern Jumbo Original Acoustic Electric Guitar features LR Baggs VTC acoustic pickups. Its Flat-top design is both versatile and attractive. The acoustic Southern Jumbo offers a unique combination of punch and clarity. It is the perfect choice for guitarists who want an affordable guitar with a classic acoustic tone.
Gibson Acoustic Southern Jumbo Original
The Gibson Southern Jumbo Original Acoustic Electric Guitar features an LR Baggs VTC pickup system that delivers clear, natural tones. This guitar is a great choice for stage or studio use. It also features removable volume control and an onboard preamplifier. Its VTC pickups also give you complete control of sound.
The Southern Jumbo is a popular guitar that features classic country rhythms and acoustic blues leads. Original Southern Jumbo guitars are some of the most valuable flattops on the vintage market today. Gibson has updated its original models with a parallelogram inlay, double-antiqued multi-ply top binding, and nickel open-back tuners.
The Southern Jumbo Original Acoustic Electric Guitar is made from Sitka spruce and mahogany woods. It has a rich, resonant tone that can fill a room unplugged and saturate a stadium when amplified. It's a versatile guitar that responds well to all types of styles and genres.
This guitar takes its inspiration from the vintage Gibson acoustic guitars of the '40s and '50s. Its solid spruce top and mahogany body were influenced by the classic flat-top acoustic guitars of that time. Its '50s-style headstock and Mother-of-pearl parallelogram fret inlays also have the same design. Its tortoise pickguard is also classic.
LR Baggs VTC acoustic pickup system
The Gibson Southern Jumbo Original Acoustic Electric Guitar features a slim tapered neck with a flat mahogany top. Its matched mahogany back and sides offer a great combination of tone and sustain. It also features a set of open nickel tuners and an LR Baggs VTC acoustic pickup system. This guitar comes with a hardshell Gibson case.
The VTC acoustic pickup system allows for complete control of the tone and volume of the guitar. It's also equipped with a low-profile under-saddle transducer, which is very effective at capturing natural acoustic tones. The VTC also has a built-in preamplifier and removable volume control to provide a fuller sound.
LR Baggs VTC amplification allows for better tone and volume in acoustic guitars. It uses acoustic technology, namely impulse response, to emulate the natural tone of acoustic guitars. The VTC also has dynamic EQ, which helps prevent feedback and keeps a guitarist's sound natural and balanced.
The Gibson Southern Jumbo Original Acoustic Electric Guitar features an LR Baggs VTC acoustic pickup system and a Gibson hardshell case for easy transportation and protection. It is a beautiful guitar that is perfect for blues and country music.
The Gibson Southern Jumbo Original Acoustic Electric Guitar is available in many different styles. If you are a guitarist looking for a guitar that is more comfortable to play, this is the one for you. Its sleek, modern style will make you feel great while playing.
The guitar's body and neck are designed to fit comfortably in the hand. The top is made of Sitka spruce and the sides are made from maple. The treble and bass are built from maple, and the acoustic pickups have LR Baggs VTC amplification.
The J-50 is the less expensive cousin of the J-45 and comes equipped with high-quality L.R. Baggs VTC acoustics. Its classic look and feel make it an excellent choice for country, folk, and rock musicians. It features a natural finish, a 50s-style pickguard, and a rounded neck profile.
Flat-top design
If you're looking for a classic, flat-top style Gibson acoustic-electric guitar, the Southern Jumbo might be what you're looking for. This guitar is known for its fat, chunky sound, and smooth, classy lead lines. It also has a split parallelogram inlay for added style.
This guitar was introduced in 1942 as a deluxe version of the J-45 flat-top, with a mahogany back and sides and a rosewood bridge. Its sound is powerful and responsive, and it also features beautiful overtones. This guitar is a great choice for guitarists of all styles.
The Gibson Acoustic Southern Jumbo Original has an LR Baggs VTC acoustic pickup system with a low-profile under-saddle transducer, which eliminates any internal components that could interfere with the guitar's acoustic sound. It also has removable volume control and a built-in preamplifier. The VTC pickup system translates acoustic tones to a stage-ready sound.
Is the Gibson Southern Jumbo a good guitar?
The Gibson Southern Jumbo was created in 1942 as a deluxe version of the J-45. This guitar has a beautiful mahogany top, rosewood sides, and a rosewood bridge. The guitar has elegant inlays and a historically significant "banner" headstock. Its tone is described as "'hog-like." While the J-45 has since become a coveted Gibson guitar, the Southern Gibson Jumbo is still a fine guitar.
Its mahogany body and rosewood back and sides are a great choice for players who need less dynamic control. The guitars also come with nitrocellulose lacquer finishes. The company claims that these finishes improve the sound. Furthermore, these guitars go through a Torrefaction process, which ages the wood. This makes them sound like they were handmade decades ago. The premium acoustic guitars are equipped with L.R. Baggs VTC under-saddle pickups, which use a thin-film sensor to amp up the sound.
The Southern Jumbo was produced in two batches. The first batch, 7114h, contained both SJ and J-45 models. This may have been the first real batch of SJs. The second batch, 8074h, used mahogany backs. It was the first official SJ batch in 1942/1943. It was made of Brazilian wood and had a mahogany body.
The Gibson Southern Jumbo has a mahogany body and a solid Sitka spruce top. It has a very responsive sound, is relatively light in weight, and offers beautiful overtones. It also has Grover Mini Rotomatic tuners that help it stay in tune and help you achieve excellent intonation.
Who Plays a Gibson J200?
A Gibson j200 is a versatile, powerful instrument. It can be used by many different types of musicians. Bob Dylan, Albert King, Ms Harris, David Gilmour, and others have all played a Gibson j200. However, which musicians are the best at playing this guitar?
Bob Dylan
The Gibson J-200 guitar is one of the most famous acoustic guitars of all time. Bob Dylan plays it on the album Nashville Skyline. It was one of George Harrison's birthday gifts to Dylan, and it is considered one of the ultimate acoustic instruments. Other famous players of this model include Jimmy Page of Led Zeppelin and Pete Townshend of The Who. It was also used by Elvis Presley and many other artists.
Dylan used the Gibson J-200 in many of his recordings, and it is one of the most important guitars in Bob Dylan's collection. The guitar was originally manufactured in the 1960s by Fender. The original model was a Kingman and was based on an electric guitar. Unfortunately, the Kingman line never caught on and was discontinued in 1971.
Gibson designed the SJ-200 for Bob Dylan, and the guitar's sound is truly distinctive. This guitar has a deep, rich tone and commands attention. Its deep bass notes are thick and round, and its high-quality body and neck are brawny and bright. The 'J-200' also features rich, white celluloid binding and a Gibson Bella Voce style fingerboard inlay. The guitar also features a 'Moustache Bridge' with white pins and a bone saddle.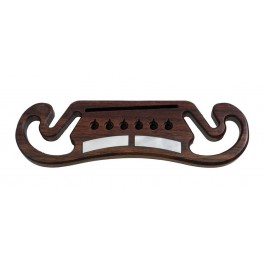 Albert King
Albert King is famous for playing a 1959 Gibson Flying V guitar. This guitar is featured on his Equipboard profile picture. He also used an MXR Phase 90 phase shifter pedal in the 1970s. His other gear included an acoustic 270 head and a 2×12 cabinet.
The J-200 was made by Paramount. It featured a spruce top and maple neck. The later models had tulips or keystone tips. The 1956 J-200 is also notable for having a blacked-out logo, which may have been an order from the Colonel himself. He did not want to give away free endorsements.
The original J-200 was sold in 1958 to Albert King. He used it for some of his publicity shots. He performed at a benefit concert for the USS Arizona Memorial Fund in 1961. The guitar was featured in several publicity shots for Blue Hawaii.
Ms. Harris
The Gibson J200 is one of the most popular guitars played by Emmylou Harris. She received it from Gram Parsons, who had retired it from touring. The guitar is considered one of the best acoustic rhythm guitars. Emmylou Harris plays several Gibson models, including the Everly Brothers model.
Emmylou Harris has several Gibson J-200 guitars, including a rose-shaped model that is all black with a custom pink body. Throughout her career, Harris has remained close to the Gibson brand. She also owns a vintage Gibson J-200 model.
The J-200 has a long history of popularity. Many musicians have endorsed it, including Elvis Presley and Jimmy Page from Led Zeppelin. It is also a favorite of Pete Townshend of The Who. The Gibson J-200 is considered the ultimate acoustic guitar, and it is played by many of the greatest musicians of all time.
The SJ-200 is considered the equivalent of the Martin D-45, but it is Gibson's top-of-the-line model. It is highly prized by collectors and players alike. The SJ-200 was first produced in Kalamazoo, Michigan in 1938. At the time, the model was originally called the Super Jumbo 200. But its name was soon adopted and became known as Gibson's SJ200. Soon it became a favorite of cowboy screen stars. The SJ-200 has a factory order number from 1936.
David Gilmour
David Gilmour plays a Gibson j200 guitar. The guitar was originally owned by John Illsley. It was later repainted black by Manny's Cafe. The guitar was also fitted with a rosewood neck from another guitar, which he kept until 1978. After that, he changed the neck to a Charvel maple one with a Fender logo on it.
David Gilmour's playing is distinctly expressive, and his musical style has been influential to guitarists of many genres. He is not the most technical player, but his tone and intonation are impeccable. His music is a masterpiece of expression and is recognized worldwide. Although he is not a virtuoso, Gilmour's guitar playing has had a significant influence on guitar players of every genre.
David Gilmour owns two Gibson j200 guitars. He purchased one of them in Ventura, California, during the interlude between his recording sessions on Pink Floyd's The Wall. The recording sessions lasted until November 1979, and rehearsals for The Wall Tour began in January 1980. Initially, he purchased the guitar as a replacement for the guitar he had lost to thieves in 1976. Later, he kept the guitar as a backup instrument for studio work.
What are Gibson Jumbo guitars?
Gibson Jumbo acoustics guitars: Jumbos resemble Grand Auditorium guitars – but bigger. In this sense, Gibson Jumbo guitars should be balanced in bass, mids, and treble. A larger size means more power as well as a higher volume for a sound.
Who Invented the Gibson Jumbo Guitar?
The Gibson Jumbo guitar was originally made of rosewood, but in 1947 the company changed the material to maple. This change in materials allowed the guitar to be produced more affordably. It is still popular today. It is said to be one of the most powerful instruments ever made. It can easily reach a volume of 60 watts!
Henry Juszkiewicz
The Gibson jumbo guitar is a large, jumbo guitar, often referred to as a "jumbo acoustic" guitar, invented in 1915 by Henry Juszkiewicz. The company has had a presence in Europe and Asia for thirty to forty years, but the company was not effectively exploiting global opportunities until the Juszkiewicz era. In 1986, sales outside of the United States were only $2 million; by the late 1990s, that number was up to 60 percent. The company's growth in Europe and Asia has allowed it to increase its U.S. manufacturing facilities from one to eleven.
The company suffered a series of setbacks during its early years. However, Juszkiewicz's ability to turn the company around proved invaluable in establishing the brand's reputation as a premium brand. He began by cutting the company's bureaucracy and making the management more responsive to customer needs. In addition, he began analyzing the old models to replicate their tonality.
David Berryman
David Berryman is the President of the Gibson Guitar Corp., which makes several world-renowned musical instruments. These include Gibson guitars, Epiphone fretted instruments, Dobro resonator guitars, Baldwin Pianos, and others. He graduated from Boston College and earned an MBA from Harvard.
The company's quality deteriorated over the years, and the company was on the verge of bankruptcy. However, the company's current president, Henry Juszkiewicz, was a big fan of the company's guitars, and he pledged to bring back the company's reputation as a builder of quality instruments. He began by acquiring the Flatiron guitar company in Bozeman, Montana. In addition, he acquired Steinberger, Oberheim, and Dobro and introduced the Historical line of reissues in the 1990s.
Gary Zebrowski
The Gibson jumbo guitar is a type of electric guitar that is a little more than twelve inches in length. The name of the guitar comes from the fact that its headstock is shaped like an open book. Zebrowski and Gibson were competitors in the early 20th century, and their rivalry was fierce. Gibson tried to make their products more appealing to children by offering discounts to teachers who would then sell them directly to students. This approach worked well for a while, but in 1924 Gibson switched over to a more traditional approach to selling their instruments to music stores.
Even though they have been around for decades, the Gibson Company almost went out of business in 1986. However, David H. Berryman and Gary Zebrowski bought the company for $5 million and made several changes to improve the quality of the instruments. They also reinstated manufacturing in Bozeman, Montana.
Tedd McHugh
Gibson is known for advancing the field of guitar making, starting in the early 1920s with the creation of adjustable truss rods and adjustable bridges. These inventions are used on virtually every Gibson guitar today. These innovations were created by a non-musician named Tedd McHugh.
McHugh and Gibson continue to innovate in this field, making guitars with higher volumes and more powerful sounds. Their efforts lead to the development of the J-35, a more advanced jumbo, and the L-00 flat-top guitar, which remains a staple among big-bodied acoustic guitars.